Tips for Pet Owners Looking for a New Home
Posted by Team McClintock on Tuesday, November 21, 2017 at 9:58 AM
By Team McClintock / November 21, 2017
Comment
Thank you to our guest blogger, Cindy Aldridge with Dog Friends. You can learn more about Cindy's endeavors at OurDogFriends.org or email her at [email protected].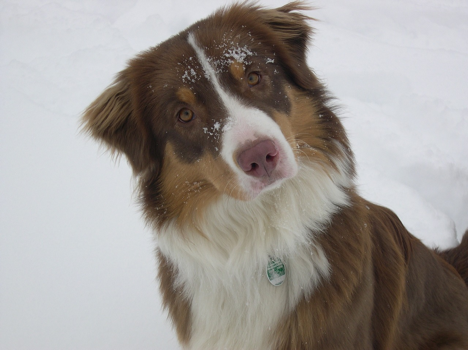 Photo via Pixabay
In your mind, your adorable, lively, and affectionate dog, whom you deeply love, is practically a member of the family. Of course, her needs are a priority when you're scoping out new potential homes to live in. You also worry about making sure she adjusts well to the new home when Moving Day finally arrives.
Here are some guidelines on what to look for in a new home purchase and how to help your pet have a smooth, hassle-free moving day.
Research Local Ordinances
When considering buying a new home in a new neighborhood, find out all you can about local city and county regulations and ordinances regarding pet ownership. You'll want to know what these are so you can obey them and not incur a stiff penalty fee.
Happily, it's becoming more and more common for communities to set aside and maintain parks for pets to roam in freely. Call up your local parks and recreation department to find out where pet parks and playgrounds are located in or near the neighborhood of the home you're thinking of buying.
Read Up on HOA or Apartment Building Rules
While it's always best to acquire a house with an ample backyard for your dog, this may not be within budget, so you have to make do with what you can afford (e.g., a townhouse or apartment). When you're thinking of buying either one of these, read all townhouse or condo board rules concerning pets. In a specific neighborhood, homeowners associations (HOAs) usually draft the bylaws and rules governing animal walks and the like.
Consider the Layout of Your Potential Home
Look over the layout of each property you are interested in buying and work out how best to accommodate your pet in such an apartment or house. Will your canine companion have enough living room or yard space? Would your dog be more comfortable on a carpeted or tiled floor? Try to anticipate problems that may arise in the future. Your middle-aged dog today may have no problem going up a long flight of stairs, but in eight years' time, that may be a different story. Take into account her current age and health history.
Take a look at the grounds the potential home is located on as well. Is the yard properly fenced? Are the grounds ample enough for a dog house? Find the answers to these kinds of questions before considering making an offer on a home.
Preparing for Moving Day
Make sure you've thought through how you will be treating your dog before and during the move to your new home. Here are a few suggestions on how to help your dog acclimate to the new property.
Before the Move
It's important to stick to your dog's routine as much as possible before changing houses. This will help her have an element of normalcy to her day that she can count on as she gets used to the new house. Consider hiring a pet sitter or asking a friend to take care of your dog temporarily during the days you officially move into your new home.
During the Move
If you'll be keeping your dog around you as you move into your new home, make sure she is all tuckered out following an extra-long walk so that her energy levels will be real low when she finally sees the new home. Once there, store your dog in a reserved room as you unpack all the first day's essentials. Keep her favorite toys near her so that she can be comforted by the scents of her old home.
Only when you feel she is ready, do you let her explore your new home. If she is eating well, has explored the property to her heart's content, and seems to be adjusting to the new home, then congratulations! You helped secure a smooth and easy transition.
When moving into a new home with your beloved animal, there's a lot to consider both when looking for a house and actually planning the move. If you prepare in advance, there's no reason you and your pup can't enjoy a stress-free move.