The Heat Is On: 5 Sizzling Reasons to Buy a Home During Housing's Hottest Season
Posted by Team McClintock on Thursday, June 7, 2018 at 2:26 PM
By Team McClintock / June 7, 2018
Comment
The days are getting longer. Ice cream truck jingles echo up and down the block. But the surest sign that summer is here? It just might be those "For Sale" signs popping up like dandelions in your neighborhood.
Yep, we're smack dab in the middle of the most popular time of the year to buy and sell a home. If you're thinking of starting your home search, your first instinct as a savvy shopper might be to stay away and wait for the weather—and the market—to cool down. Why battle the crowds and bidding wars if you're in no rush to move?
But there's no reason to sweat the idea of buying in the summer. In fact, there are some distinct advantages to making your way into the marketplace during housing's hottest season—as long as you can stand the heat of a little competition.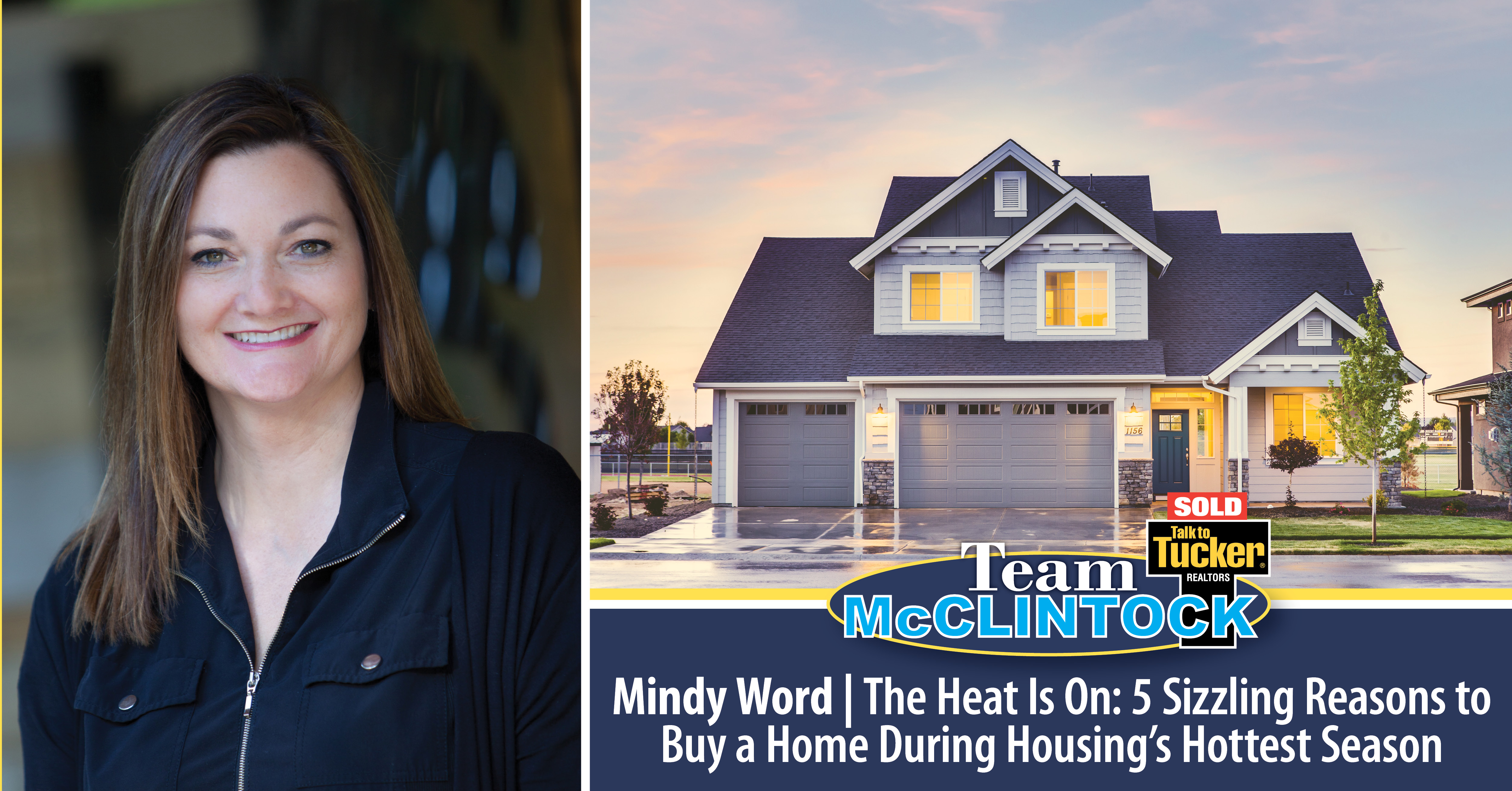 1. Prices aren't necessarily higher
"A huge myth about the real estate market is that homes sell for more in the summer and less in the winter. This is simply not true," says Dippy Chhina of Dippy Real Estate.
Let's be clear: Home prices do usually peak in June–August. And it's a seller's market in most areas. But other forces beyond the summer sun play a major role in a home's asking price, Chhina notes. They include the number of similar homes also for sale in a given area, interest rates, and the job market.
"What is true, however, is that there are more homes on the market in summer than in the winter, and there is also a higher number of sales in the summer than the winter," Chhina says.
Which leads us to our next summer-buying advantage.
2. Inventory is broader
You wouldn't buy a car from a dealer with only two models for sale, so why limit your options when it comes to picking a house? The open-plan kitchen you've been yearning for or a home in a stellar school district is much more likely to pop up in a busier marketplace.
"The large inventory offers significantly more opportunities for purchasers to identify specific floor plans, amenities, and locations," says Sarah Lillyof Five Star Lakeshore Real Estate. Buyers "feel more confident in their search because additional properties hit the market every week."
In some less competitive markets, knowing that there are plenty of homes for sale can give you more leverage for price negotiation, and peace of mind knowing that if you have to walk to away, another home will be just around the corner.