Spring Cleaning Guide: To-Do's for Every Homeowner
Posted by Team McClintock on Friday, April 13, 2018 at 6:01 AM
By Team McClintock / April 13, 2018
Comment
Get a fresh start on the new season by giving your home a much-needed cleaning. From reorganizing to scrubbing surfaces, our guide will walk you through what you need to do to get your home clean this spring.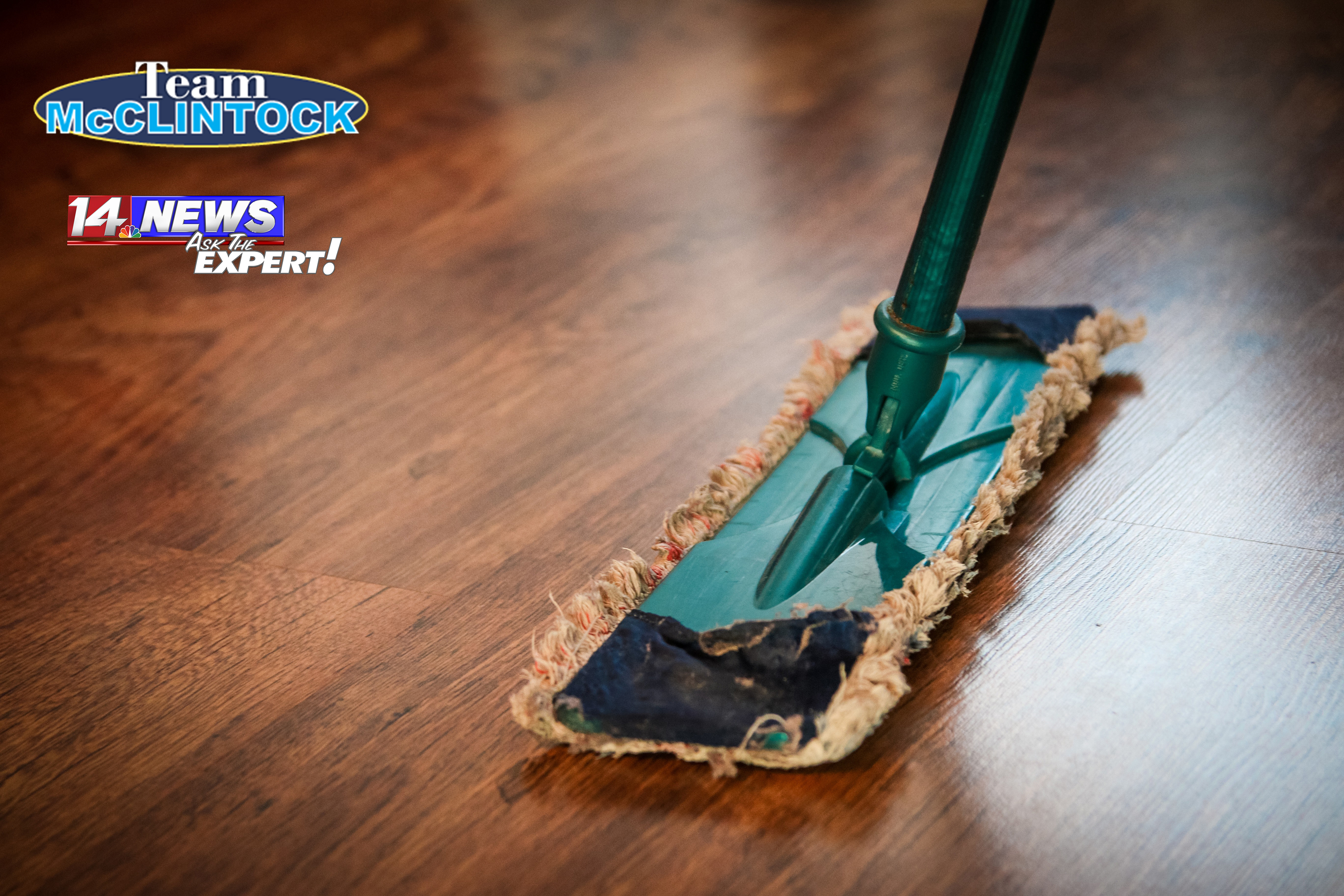 Ready to tackle your home's springtime projects? Our handy guide breaks them down: Spring Cleaning & To-Dos (once-a-year tasks perfectly suited for spring), Exterior To-Dos (fix-ups and repairs for the outside of your home), and Room-by-Room Tasks (decluttering and cleaning tips for specific rooms).
Wash Your Windows
Be sure to pick a cloudy day to wash windows. "If it's too sunny, the cleaning solution will dry too fast and you'll have streaks," says Donna Smallin, author of Cleaning Plain & Simple (Storey Publishing). For a window-washing solution, Smallin combines 1/2 cup of sudsy ammonia (which is a specific type of ammonia), 1 pint of rubbing alcohol, 1 teaspoon of dishwashing liquid, and 1 gallon of water.
Clean Sliding Door Tracks
Sliding glass door tracks probably aren't the first spots you'd think to clean, but you'll appreciate having done it before the outdoor entertaining season gets into full swing. Smallin suggests scrubbing the tracks with an old, dry toothbrush to loosen debris, then using your vacuum hose to remove it. Finish with a wet sponge.
Scrub-Down Sometimes Overlooked Surfaces
You may overlook these surfaces on a daily basis, but once a year, give your baseboards, door frames, and walls a good scrub-down. Wash them with a sponge and a squirt of dishwashing liquid mixed in a bucket of warm water.
Deep-Clean Your Home's Carpets
To maintain a new carpet's warranty, you may need to have it cleaned professionally every 12-18 months, Smallin says. Otherwise, you can do it yourself by renting a deep cleaner or buying a professional-style model designed for home use.
Read more from Better Homes & Garden Real Estate by clicking here.