Market Watch - October 2023
Posted by Carol McClintock on Thursday, October 26, 2023 at 2:00 PM
By Carol McClintock / October 26, 2023
Comment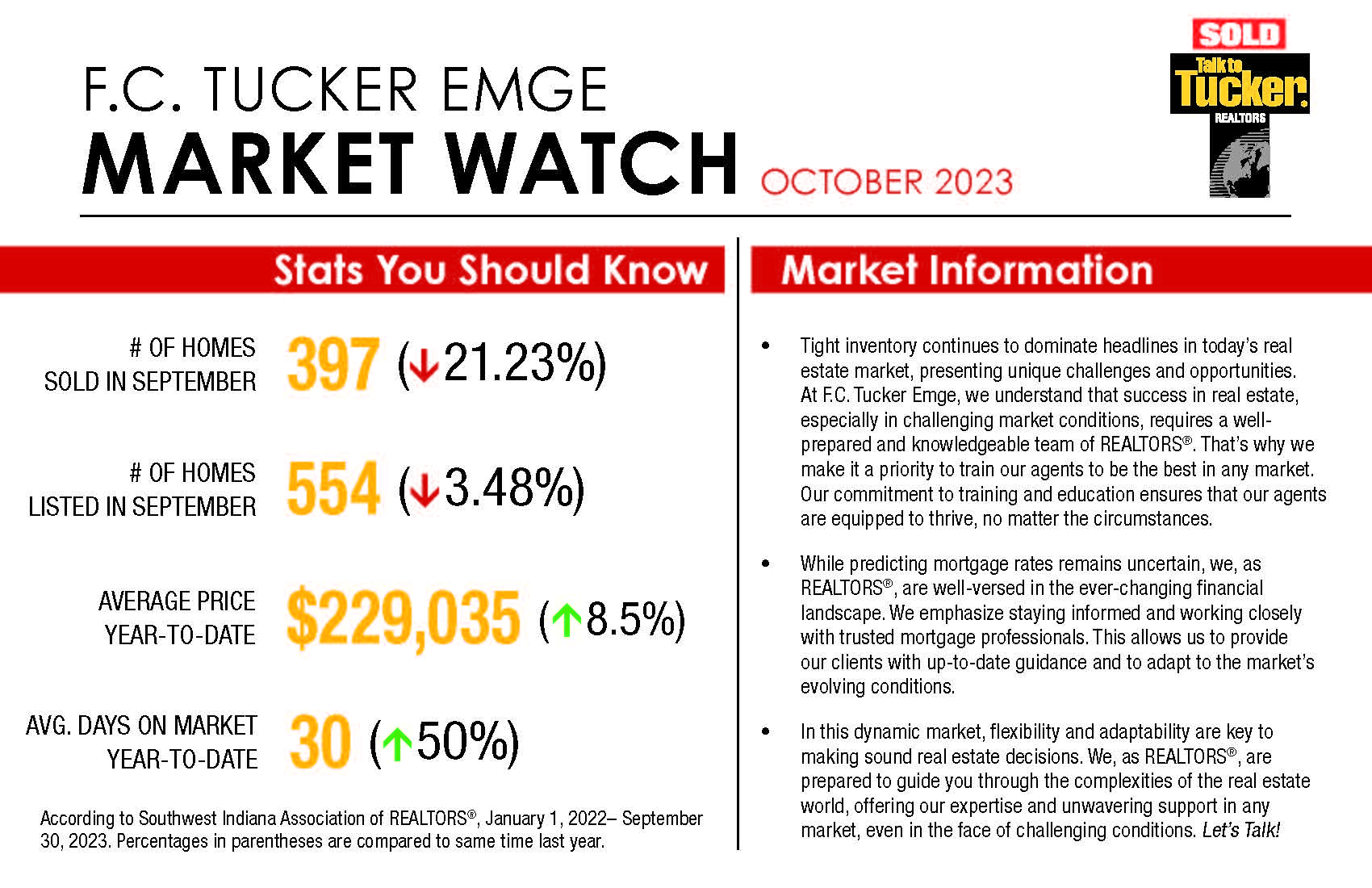 Staying informed is the key in today's fast-paced real estate world. Dive into the latest stats and insights from our area with this month's market snapshot. From homes sold to current average prices, get the full scoop here!
The tight inventory remains a dominant factor in today's market, bringing both challenges and opportunities. Team McClintock backed by F.C. Tucker Emge, believes that navigating such a market requires a well-prepared and knowledgeable team. It's why we continuously invest in training to serve you better, even in the most challenging conditions.
Uncertainty looms around mortgage rates, but with our team of REALTORS®, backed by trusted mortgage professionals, we ensure our clients are always a step ahead.
In a dynamic landscape like this, flexibility and adaptability are of paramount importance. And our promise? To guide you seamlessly through every twist and turn of the real estate world.
Have questions or thinking of making a move? Let's chat!
#RealEstateUpdate #OctoberStats #MarketInsights #TalkToTucker #KnowYourMarket #AskTheExpert #Realtor #RealEstate #EvansvilleRealtor #EvansvilleRealEstate #EvansvilleHomes #NewburghRealtor #NewburghHomes #NewburghRealEstate