8 Ways to Get Rid of Awful Pet Smells That Turn Off Buyers
Posted by Team McClintock on Tuesday, July 24, 2018 at 10:05 AM
By Team McClintock / July 24, 2018
Comment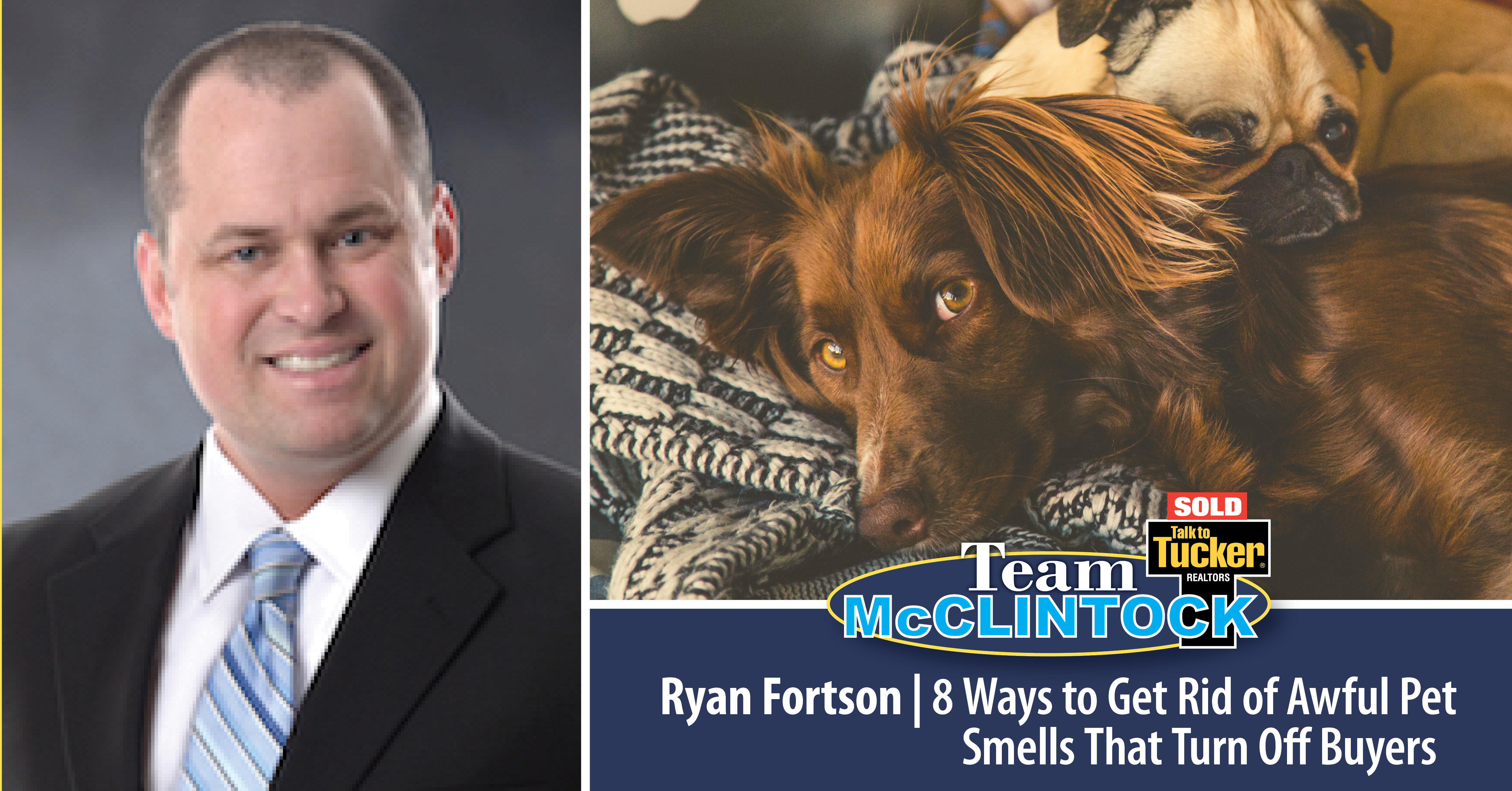 You probably only think you've eliminated pet odors. If your agent holds her nose, here's how to get rid of the smell:
#1 Air Out Your House
While you're cleaning, throw open all the windows in your home to allow fresh air to circulate and sweep out unpleasant scents.
Once your house is free of pet odors, do what you can to keep the smells from returning. Crate your dog when you're out or keep it outdoors. Limit the cat to one floor or room, if possible. Remove or replace pet bedding.
#2 Scrub Thoroughly
Scrub bare floors and walls soiled by pets with vinegar, wood floor cleaner, or an odor-neutralizing product, which you can purchase at a pet supply store for $10 to $25.

Try a 1:9 bleach-to-water solution on surfaces it won't damage, like cement floors or walls.

Got a stubborn pet odors covering a large area? You may have to spend several hundred dollars to hire a service that specializes in hard-to-clean stains.
#3 Wash Your Drapes and Upholstery
Pet odors seep into fabrics. Launder, steam clean, or dry clean all your fabric window coverings. Steam clean upholstered furniture.

Either buy a steam cleaner designed to remove pet hair for around $200 and do the job yourself, or pay a pro. You'll spend about $40 for an upholstered chair, $100 for a sofa, and $7 for each dining room chair if a pro does your cleaning.