8 Cleaning Tips and Tricks to Keep Things Cleaner Longer
Posted by Team McClintock on Wednesday, May 11, 2016 at 10:21 AM
By Team McClintock / May 11, 2016
Comment
Giving your home that fresh feeling takes some elbow grease, but these ideas make it easier to fight those dirty jobs faster and less often.
1. Defy Dust

Trick: You can combat dust by adjusting your home's humidity level.

The facts: Low humidity levels cause static electricity. Not only does static attract dust, it makes it stick, so it's difficult to remove. High humidity causes problems, too — it's an ideal environment for dust mites. These microscopic critters are a double threat: They're a common allergen, and they contribute to dust production. There are as many as 19,000 dust mites in half a teaspoon of house dust, according to the American College of Allergy, Asthma, and Immunology. Yuck!

Next steps: Keep your home's humidity level between 40% to 50%. That'll eliminate static while decreasing dust mite growth.
Tip: Make it easy to keep your household vents dust free. Remove and wash them once a year with mild soap and water. After they're clean and completely dry, apply a liberal coat of car wax; then buff.

2. Keep Glass Shower Doors Crystal Clear

Trick: You can eliminate soap scum build-up by coating your glass shower doors with a rain-repellent product made for car windshields.

The facts: When applied to glass, products like these create an invisible barrier that causes water, oils, and debris (like soap suds) to bead and roll off.

Next steps: Find this product anywhere that sells basic auto supplies. You'll know it's time to reapply when water stops beading on shower doors. Keep in mind, windshield rain repellants were made to treat glass, not plastic.

Tip: Automatic shower cleaners claim to let you clean your shower and tub less frequently — like every 30 days. After you finish bathing, the gadget will douse your shower and tub with a cleanser that prevents soap scum build-up while combating mold and mildew. You can buy automatic shower cleaners at most big-brand retailers, like Target and Walmart.


3. Seal Your Stone Countertops

Why: Natural stone countertops, including granite and marble, are porous, so if they're not sealed, liquids like red wine, juice, or soy sauce can stain them.

The facts: A countertop sealer repels stains by causing spills to bead instead of getting absorbed. Likely, your contractor sealed your countertop when it was installed.

Next steps: To keep your countertops in tip-top shape, re-apply sealer twice a year. To see if you need a fresh coat, pour a tiny bit of water on your natural stone countertop. If the water doesn't bead or doesn't stay beaded for two to three minutes, it's time to reseal.

Tip: Shopping for stone countertops? Slabs with lots of swirls or veins tend to be more porous.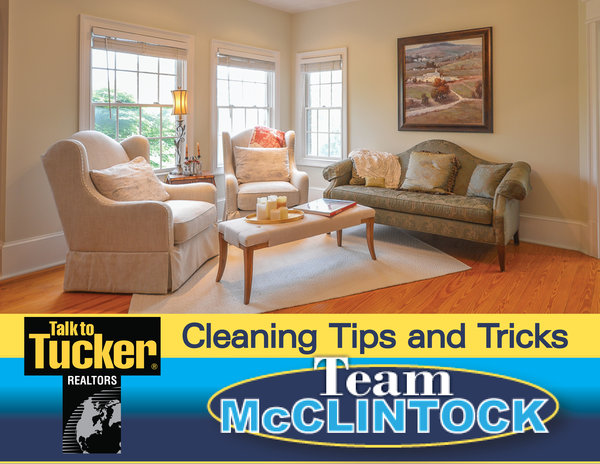 4. Protect Your Furniture and Carpets

Why: Protective furniture sprays and carpet sealants guard against inevitable spills. Some of these products also protect fabrics from fading and resist mold, mildew, and bacteria.

The facts: Protective sprays and sealants, like Scotchgard and Ultra-Guard, cause liquids to bead on the surface instead of being absorbed.

Next steps: Apply the appropriate sealer once a year after a deep upholstery and carpet cleaning.

Tip: In the future, you may not need to buy a protective furniture spray or carpet sealer thanks to a new fabric coating that repels dirt and water. It's made by Liquipel, the company that created a water-shield substance to protect cell phones, MP3 players, and other electronic devices. The company plans to release a water-repellent clothing line next year. We bet household fabrics and materials will be next.

Rust-Oleum introduced a similar product, NeverWet, last year. But the company doesn't recommend it for furniture, because the product "will repel liquids when applied to fabric, but will change the appearance."
Read More: 8 Cleaning Tips and Tricks to Keep Things Cleaner Longer