7 Bits & Parts of a House Most New Homeowners Can't Identify
Posted by Team McClintock on Tuesday, June 26, 2018 at 8:03 AM
By Team McClintock / June 26, 2018
Comment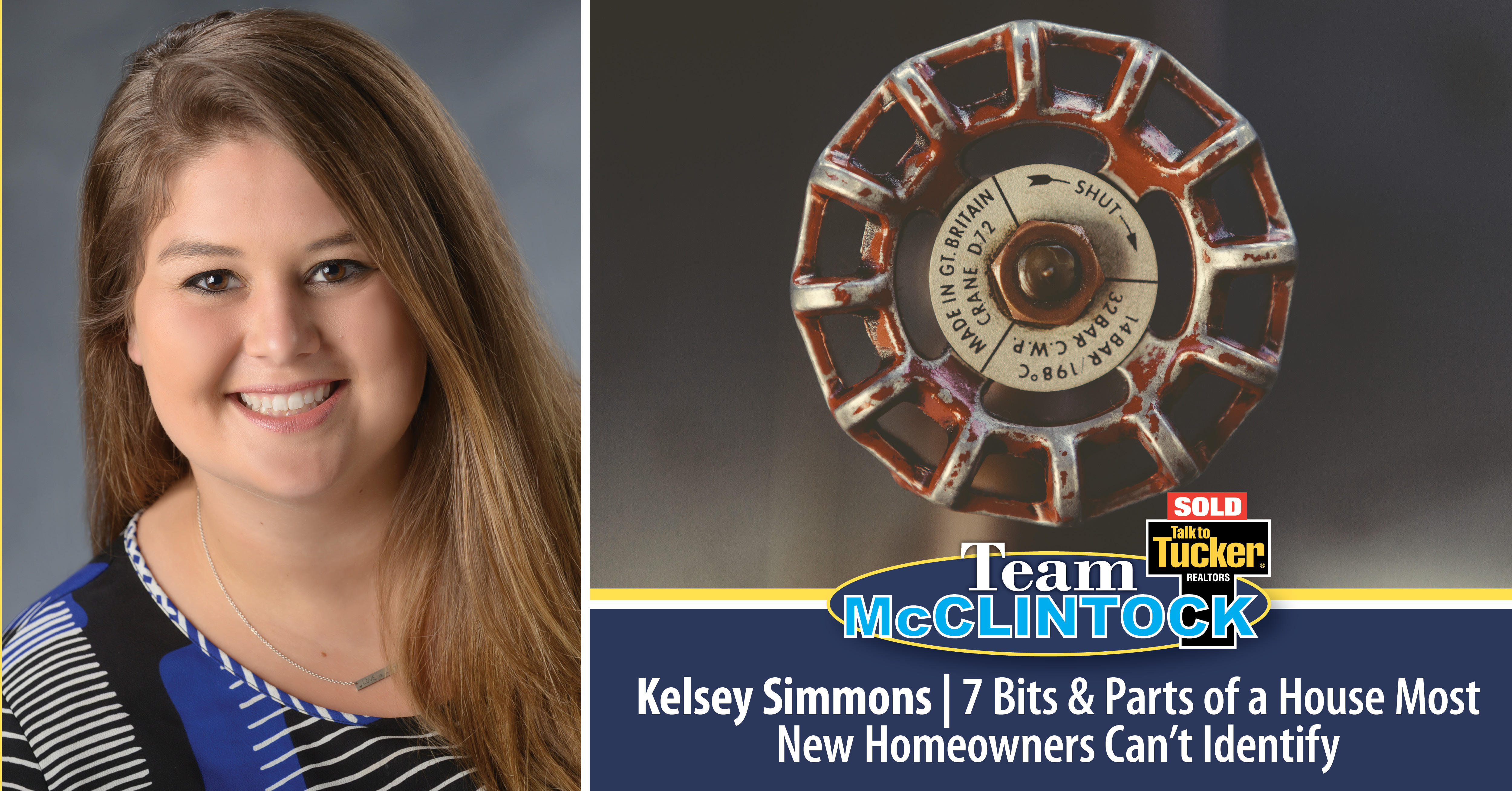 If only homes were as user-friendly as a smart phone when you've got a problem. Need a ride? There's an app for that. Food? That, too.
Need to stop your toilet from overflowing? Oops, there's no app for that.
When it comes to your home, you're your own best app. And if you want be a top-rated app, uh, homeowner, you'll need to be able to identify these not-so-pretty (gross in some cases) bits and parts of your home.
(Truth: Even seasoned homeowners don't have a clue about some of these.)
#1 Sewer Cleanout Vent
Image: Lara Edge for HouseLogic
OK, this doesn't look so bad.
Well, gird your loins. This is the thing you need to find and open if your sewage pipe is clogged (often the case if you've got toilets and sinks overflowing or refusing to drain).
Use a pipe wrench to get the lid off, but prepare yourself because buildup can cause the sewage to spew out at you.
The sewer cleanout valve is typically outside the house, usually a few feet away from the foundation. It can be either above ground like in the picture above, or in a box below ground.
You'll need this next item to undo the clog (or a plumber if the ick factor is too much for you).
#2 Plumber's Snake
Click here to read more from House Logic: 7 Bits & Parts of a House Most New Homeowners Can't Identify